The Lake George Arts Project's Courthouse Gallery presents 6 exhibitions yearly of regional, national, emerging and established contemporary visual artists in all media. Our gallery mission is to provide exhibition opportunities to emerging and professional artists, preference given to work created within the last 2 years, and to experimental or non-traditional work. We provide artists with a quality space where they can present a solid body of work in a solo or small group show.
Artists are invited to send exhibition proposals to the Courthouse Gallery. We seek proposals from professional artists and crafts-persons (those making a living, or endeavoring to make a living, through their artwork). Strong preference is given to work created within the past two years. We welcome proposals for special exhibitions, installations, mixed media presentations, and performance art. The deadline is always January 31.
To begin the process you will need the following:
1. 10 to 12 images (Formats accepted for upload: JPG, TIFF or GIF)
2. Resume/CV
3. Artist Statement/Bio
Proposals are accepted online between December 1st – January 31st.
Please follow this link to submit work for review: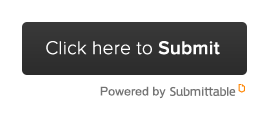 Please do not email proposals, or send links to web sites.
Selection and notification is usually complete by April.