Dear Friend,
2022 was a year of investing more in artists & programming, strategic growth, building capacity, & nurturing partnerships. For the first time since 2019, we presented our full suite of programs; our year-round Courthouse Gallery exhibitions, our Summer Concert Series, and our fan-favorite, Jazz at the Lake. This year though, we expanded on each of those programs, adding a Thursday night concert to our Summer Concert Series, adding a Friday night show in the park and three concerts at partner locations around town to our Jazz at the Lake program, and working with WSWHE BOCES to present the work of our youngest emerging artists for a special pop-up show in June.
Please take a look OUR 2022 IMPACT FLYER. In it, we highlight some fiscal achievements from the past year, list all our new programs and partners and celebrate the positive impact our programs have had on artists and the community.
Our expanded arts programming would not be possible without the ongoing support of our patrons, donors and members. With your support this year, 2023 can also be one for the record books – we can reach more people, invest in more artists, and present more of the high-quality programming you enjoy.
The Lake George Arts Project Staff and Board of Directors would like to thank you in advance for your support and generosity. We look forward to sharing a fun and art-full 2023 with you!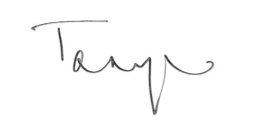 I would like to make a contribution!