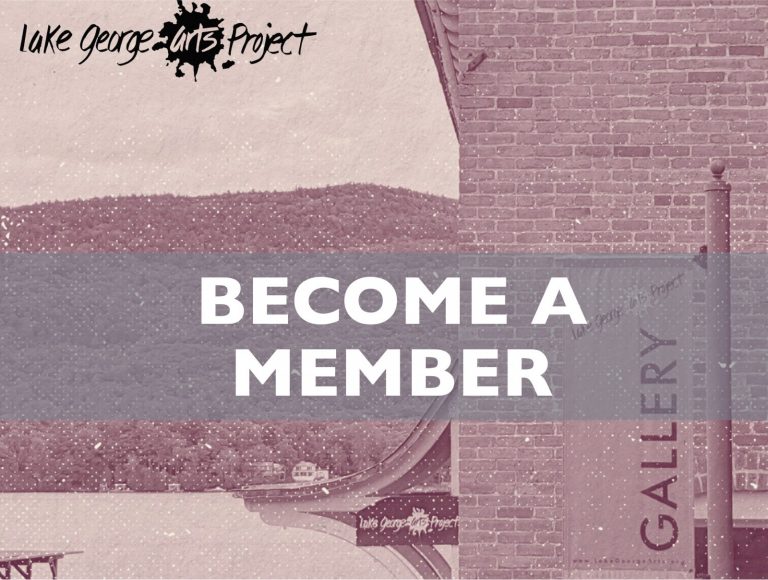 Our members make a difference! The Lake George Arts Project is one of the most active non-profits in our area, bringing art, lectures, and music to the greater Lake George community. Members receive a summer events calendar, e-newsletters, invitations to gallery openings, and advance notification of events.
Support Comes in Many forms and all forms of support matter
You can…
1. Be our advocate in the community by talking to your family friends and neighbors about what we do!
2. Become a member of The Arts Project (Join)
3. Make a one-time contribution to support our organization (Annual Appeal) or for a specific program you enjoy (Jazz at the Lake)
4. Purchase artwork from the Courthouse Gallery, at our Project Local exhibition or through our Collector's Club program. Funds raised through artwork sales support regional artists and The Lake George Arts Project.
5. Help us spread the word!  By joining our mailing list, following us on Facebook and Instagram and sharing what we do – you help us reach and build new audiences!
6. Like us on Facebook and Instagram!
A message from The Lake George Arts Project:
This year, we have 9 concerts scheduled as part of our 2023 Summer Concert Series, as well as a big 50th Anniversary Bash for the Stony Creek Band on August 24th (presented in partnership with The Village of Lake George).  We have 10+ acts scheduled for Jazz at the Lake where we will continue our Jazz Around Town program and have built in a new Coffee and Jazz show on Saturday morning.  In our Courthouse Gallery, we have exhibitions of artwork by Paul Mauren, Hannah Washburn and Jeff Wigman, as well as a special exhibition, Jazz at the Lake – A Graphic Design Retrospective, scheduled for August 23 – September 23, 2023.  We even have a new Sunday Arts program, opening the gallery one Sunday per exhibition for a tour and visual arts activity based on the work in the show. 
Soon, we will launch a new website and we've already laid the foundation for partnerships and programs in 2023 with The Lake George Music Festival, Hudson Headwaters, and more. We are especially excited for next year's Jazz at the Lake where we plan to expand the Around Town element to include more artists and locations and will be celebrating 15 years of support from our Jazz at the Lake angels, Kenneth and Susan Gruskin.
Our expanded arts programming would not be possible without the ongoing support of our patrons, donors and members. With your support this year, 2023 can also be one for the record books – we can reach more people, invest in more artists, and present more of the high-quality programming you enjoy. Your support helps us fulfill our mission, enables us to bring exceptional cultural experiences to our community, and helps keep all of the music and visual arts programs we offer, free and open to all. 
As you are thinking about the Lake George Arts Project, if you ever have ideas for events or programming, any thoughts, or questions about what we do please don't hesitate to contact us. Feedback from our stakeholders and supporters is invaluable as we shape our future. Our Courthouse Gallery will continue to be open throughout the fall and winter – we hope you have a chance to stop by to see the shows and to say hi!
The Lake George Arts Project Staff and Board of Directors would like to thank you in advance for your support and generosity. We look forward to sharing a fun and art-full 2023 with you!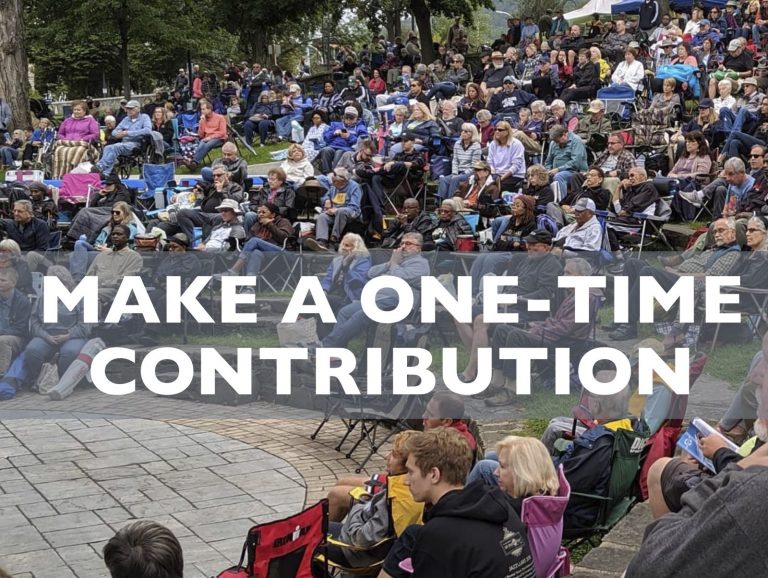 So much of what we do is driven by the passion and hard work of our supporters and members and nearly all of our programs are offered at no cost, so we rely on fundraisers, sponsorships, and contributions to help us keep the doors open – anything and everything makes a difference whether it is $5 or $500!