Tanya Tobias-Tomis, Executive Director
[email protected]
Over the past 23 years, Tanya has held numerous arts administration positions in the region, including at The Hyde Collection and Saratoga Arts. Tanya is a 1999 graduate of SUNY Adirondack, has a BFA in Art History from the University at Albany, and has a Masters Degree in Arts Administration and Museum Education from Skidmore College. She is President of the Board of Directors at Adirondack Folk School, a member of Lake George Regional Chamber of Commerce Women in Business and, for more than a decade, has been a juror and steering committee member for LifeWorks' Latino Community Advocacy Program's Estamos Aqui fundraiser. In the past, she also served on Hudson River Mill Museum's Board of Directors. Tanya is a past Americans for the Arts Emerging Leader Scholarship Award Winner and was an Americans for the Arts Emerging Leader Award panelist, as well as an exhibition juror and guest speaker for many local and regional arts organizations.  In 2022, Tanya was inducted into the SUNY Adirondack Trailblazers, an honor for alumni who have achieved outstanding professional success, had a tremendous philanthropic impact on their communities and give back through community service. Tanya lives in Hadley with her husband, her five year old daughter, a feisty Akita mix, Odin, and the sweetest cat in the blueline, Meepers.  Tanya enjoys doing yard work, woodworking and gardening.  
June Waters, Director of Exhibitions
[email protected]
June Waters joined the staff as the Director of Exhibitions in May, 2023.  Previous experience in the arts and the museum world include her role as the Curator of Education at The Hyde Collection in Glens Falls, NY.  During her time there she created collection and exhibition-based K – 16 school programming as well as community outreach initiatives such as Artful Afternoons, Tours for Tots, and Here and Now, a program for individuals living with Alzheimer's disease and their caregivers. This program was cited in the American Alliance of Museum's national report Museums on Call: How Museums are Addressing Health Issues, and was presented in 2014 at an international museum education seminar in Milan, Italy, as an exemplary example of accessibility programming. In addition, as the Arts in Education Coordinator for WSWHE BOCES, June worked with local school districts to provide opportunities for artists to bring music, dance, theater, and the visual arts to rural classrooms.  She also served as the Executive Director of the World Awareness Children's Museum in Glens Falls, and as the Community Engagement Coordinator for family programming at the Bennington Museum in Bennington, VT.  June also recently enjoyed a temporary stint as a tour guide at Warner Brother Studios in beautiful downtown Burbank, CA.  She has returned to her hometown, Hudson Falls, NY, where she lives with her Corgi mix pup, The Outlaw Josey Wales.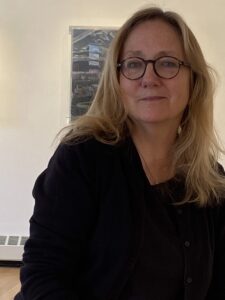 Daniel Kelly, Jazz Weekend Curator
Daniel Kelly is the co-founder and co-Artistic Director of Connection Works, an artist-run non-profit organization based in Brooklyn that, since 2007, has presented workshops for young people and produced over 250 concerts, featuring artists such as Grammy award-winner Joe Lovano, NEA Jazz Masters Dave Liebman & Shelia Jordan and MacArthur "Genius" Grant recipients Dafnis Prieto & Steve Coleman.
Kelly's music has been declared "powerfully moving" by Time Out New York, and he has brought his unique talent to performances with Grammy award-winning jazz legends Michael Brecker and Joe Lovano, hip-hop star Lauryn Hill, and modern classical giants the Bang on a Can All-Stars, to name a few. Learn more about his work at https://www.danielkellymusic.com.
THOSE WHO HELPED US GET TO WHERE WE ARE TODAY
John Strong, Executive Director (retired Jan 2020)
John Strong served as Executive Director from 1981-2020. He's a member of the (in)famous Stony Creek Band www.stonycreekband.com  and has a day (Dec 16) named in honor of him in Lake George Village. John was instrumental in starting the Courthouse Gallery Exhibition Series; curating the Summer Concert Series in Shepard Park; and co-founding the Lake George Jazz Weekend. He was also a ring-leader with many of the Arts Project's notable fundraisers, including Bands 'n Beans, Solstice Cruise, and the Black Velvet Art Party.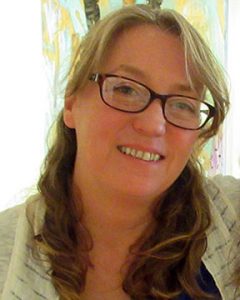 Laura Von Rosk, Gallery Director (retired May 2023)
Laura was with LGAP for 23 years, overseeing and curating exhibitions at the Courthouse Gallery, and assisting with LGAP's many fundraising events. Her efforts to increase the visibility of LGAP's visual art programing has lead to strong partnerships and unique collaborations with regional nonprofits, as well as increased state, foundation and businesses support. Laura is also a practicing artist (www.lauravonrosk.com). Her awards include a NYFA Painting Fellowship; a Pollack-Krasner Grant; and artist residencies throughout the country, including Yaddo, Millay and VCCA. She currently lives in Schroon Lake with her husband and their two rescue mutt mix dogs. When not at LGAP, she is busy keeping bees, gardening, or working in her studio, striving to be a better painter.
Paul Pines, Jazz Weekend Artistic Director (1983 – 2018)
Paul Pines, planned the first ever Lake George Jazz Weekend over 35 years ago. We were blessed having Paul Pines, artist, writer, poet, Jazz enthusiast and advocate, curate this event all those years. He never missed a beat – making magic happen every time. Paul passed on June 27, 2018. He created a remarkable legacy for this annual event, and he will be missed by so many artists, musicians and Jazz fans, just to name a few.