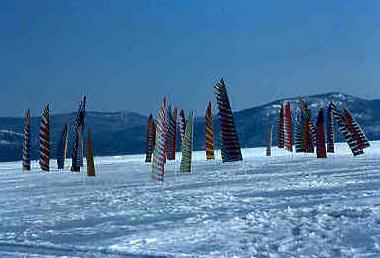 About LGAP
The Lake George Arts Project was established in 1977 to offer comprehensive programs in the arts. Its mission is to provide exposure and income opportunities to professional and emerging artists, and to provide quality arts programming for the residents and visitors of the Lake George region. Our music and art programs include year-round Courthouse Gallery exhibitions, Jazz at the Lake in September, Wednesday Night Summer Concert Series, and in spring a video shorts screening from regional film makers – the Peoples Pixel Project.
The Lake George Arts Project is also known for its creative and diverse fundraising events which include Bands and Beans, a chili and music fest in March; The Summer Sunset Cruise aboard the Adirondac on Lake George in June; a golf tournament in May & September; and a variety of other events. Admission to the Courthouse Gallery, Jazz Weekend, Summer Concerts, and many special events are free to the public.
Originally a Comprehensive Employment Training Act project, the Arts Project's early years produced the Prospect Mountain Sculpture Show (1979), a major exhibition that attracted national media acclaim; the Summer Concert Series (which continues in Shepard Park during July and August); and numerous community arts workshops, presentations, school programs, and fairs. The end of CETA in 1981 (and the consequent loss of six of the then seven employees) heralded a period of rethinking and rebuilding of programs. A second major outdoor visual arts exhibition, Ice and Air Show, was held in 1983.
In 1984, the Arts Project produced its first annual Jazz Weekend, and moved to a location capable of housing a gallery. The Courthouse Gallery opened in 1985, and marked the Arts Project's return to year-round arts programming. In 1986, the Arts Project recommenced literary programming with an annual three-month writer-in-residence. Special visual art events have included Riverrun Yes (1988, Dan George); Cross-Wind Tunnel (1991, George Peters), and Birdwatching in Lake George (1999, Jane Ingram Allen). A new Shepard Park stage, with input and fundraising by LGAP was commemorated in 1990. Off-season jazz concerts held at the Hyde Collection's new facility began in 1991.