We are able to offer a high quality showcase of internationally acclaimed Jazz acts at no charge because of our sponsors and supporters. 
We would like to extend our deepest gratitude to Kenneth and Susan Gruskin and Gruskin Creative for their years of generous support and their dedication to one of our most vital programs.
Kenneth and Susan Gruskin are more than just sponsors and supporters of our Jazz Weekend program – they are the type of "angels" all arts-organizations hope to have. Their passion for Jazz and the mission of the program, combined with their creative input and generously donated award-winning graphic design, have elevated the program beyond what we would be capable of without them.
It is hard to convey just how important individual, business, municipal, and foundation support is to the success of our organization. Support comes in many forms and all forms of support matter. Those that donate their time, their money, their experience and expertise, and those who advocate for us in the community are all invaluable and not only help us fulfill our mission, but help us do it in the most strategic and impactful way. We are able to present world-class programs, all for free, because of the commitment of many.
Jazz at the Lake would not be possible
without the support of….
Kenneth and Susan Gruskin & Gruskin Creative
The Town of Lake George
The Village of Lake George
The New York State Council on the Arts
Anonymous
Donors to our Matching Grant Challenge
Our Lodging Partners
Nordick's Inn
The Blue Moon Motel
Jazz Around Town Partners
The Barnsider Restaurant
Gaslight
The Caldwell Lake George Library
The East Cove
June Waters
LGAP Director of Exhibitions
Our Board of Directors

Jazz at the Lake Curator
Daniel Kelly
Our 2023 Jazz at the Lake Artists
Our Jazz at the Lake Volunteers
Director of Creative Services at Gruskin Creative
Jeff Barcan
Sound Engineer
Ryan Nilsen
Viking Audio
Jeffrey Pitcher
Apex Media
Town Supervisor
Dennis Dickinson
Village Mayor
Ray Perry
Keith Lanfear and
The Village of Lake George DPW staff
Our 2022 Jazz at the Lake Matching Grant Donors
Deborah Adams
Mark Allen
Jonah Berman
Jim Bogin
Dave Bolevice
Sam Bowser & Laura Von Rosk
Penny Brodie
Ron Curtis
Tom Delcourt
James & Patty Dobson
Ula Dodson
Jeffrey & Karin Elgin
Susan Farber
Stephany Freifelder
Maurica Gilbert
Karin Kilgore Green & George Green
Ceci Hayes
David & Susan Hillman
Keith Hoffman
Dennis & Maureen Jackson
Dee Johnson
Gary McCoola & Joy Muller McCoola
Patty Kirkpatrick
Joshua Kuperman
Joan Lange
Pat Lavin
Gary Maggi

Chris & John Manzi
Bill McCann
James McGrath
Kelley & Brian McNeil
Art & Chris Miller
Beth Muller
Gwen Myles Chisholm
Laurie & Michael Nelson
Joyce Nolan
Lindsay Phillips
Jack Pines
Paul Reeves
Theodore Rehm
Susan Richardson
Theodore Romiro
Donna & Lee Rosen
Iginio Rovetto
Deborah Smith
Don & Barbara Smith
Warren Snyder
Cecelia Stancil
Harold Stancil
Terry Teitelbaum
Scott VanHatten
Carol Vericker
Richard Wisnewski
Brooke Witham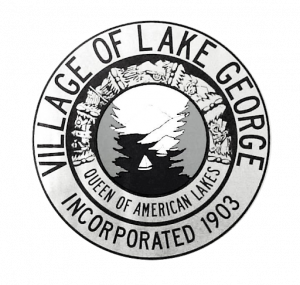 Media sponsors: The Lake George Mirror, Look Media Resources, & 518 Profiles