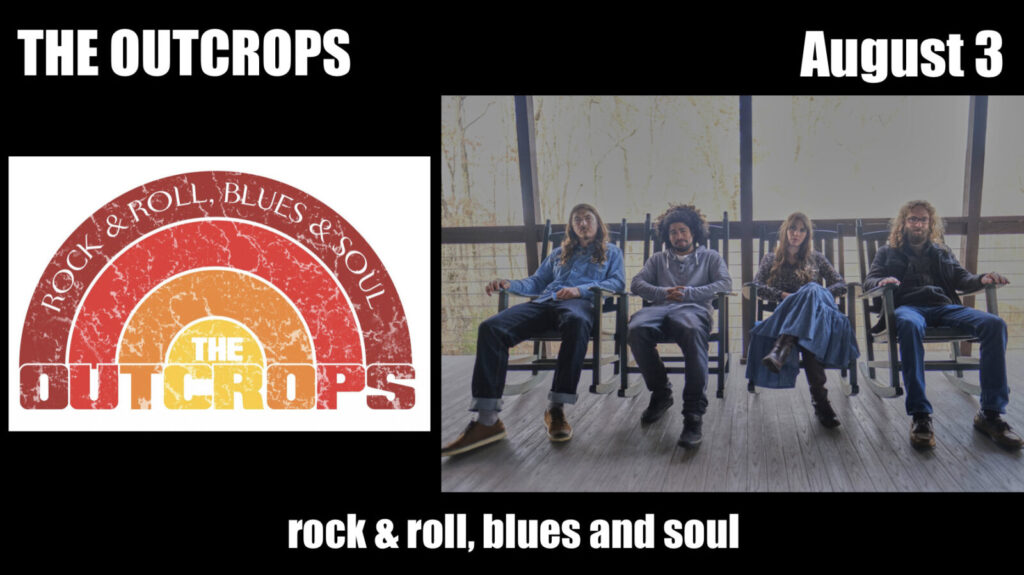 out·crop /ˈoutˌkräp/ : an outstanding rock formation. From the woods of Northern New Jersey, the Outcrops bring original blues-infused rock'n'roll. The four-piece band was formed in 2016 by lead vocalist and rhythm guitarist Cassidy Rain & lead guitarist Bryan Schroeder. As a singer, Cassidy has been compared to Bonnie Raitt and Susan Tedeschi but her raw sensibility as front person could as easily bring comparisons to blues legends like Howlin Wolf or Muddy Waters. Bryan's playing falls somewhere between Duane Allman and Derek Trucks, as many fans have pointed out. Bryan has also noted Jerry Garcia as a major influence. His long flowing lead lines throughout songs intertwine with Cassidy's vocal phrases to create a very melodic sound that sets the tone for The Outcrops. The rhythm section of the band includes Jason Casanovas on bass and Max Adler on drums. Both Max and Jason bring a funk and soul feel that melds beautifully with Cassidy and Bryan creating the perfect band tag: Rock & Roll, Blues & Soul.
______________________________________________
Our Summer Concert Series brings the most FUN bands to Shepard Park for concerts on Wednesday nights in July and August.  All of our concerts are FREE – so grab your family and friends and bring them to Lake George for an evening of great music!

View our Complete Summer Concert Series Event Calendar HERE
Our Summer Concert Series would not be possible without the support of The Town of Lake George, The Village of Lake George, The New York State Council on the Arts, and our generous members and supporters!